This skillset is in high demand, as machine learning algorithms now run the majority of trading on Wall Street and the product recommendations at big companies like Amazon, Spotify, and Netflix.
This course will begin with linear and logistic regression, the most time-tested and reliable tools for approaching a machine learning problem. The course will then progress to algorithms with a very different theoretical basis, such as k-nearest neighbors, decision trees, and random forest. This will bring important statistical concepts to the forefront, such as bias, variance, and overfitting. You'll also learn how to measure the accuracy of your models, as well as tips for choosing effective features and algorithms.
The course will be focused on the practical skills needed to solve real-world problems with machine learning. The mathematical foundations for each machine learning algorithm will be explained visually, but there will not be a formal math component. Entering students are expected to be comfortable with writing Python programs, as well as the Numpy and Pandas libraries.
This course has a prerequisite
This course requires students to be comfortable with Python and its data science libraries (NumPy and Pandas). If a student has not worked in Python before, we require a student to enroll in our Python for Data Science Bootcamp before taking this course.
Highly Reviewed by Our Alumni
From our hands-on training style to world-class instructors and custom-crafted curriculum, we deliver results our alumni are proud of.
Python Machine Learning Immersive is rated 5.0 stars
in the past 24 months
This will be my 4th class with Practical Programming. I've taken Python Immersive, Machine Learning Immersive, and Intro to SQL. I've had good experience at every class. Highly recommend instructors Art and Tim.
Karen L
The Machine Learning immersive course is a fantastic class for anyone with some fundamental knowledge of Python looking to get into machine learning. The first 2 days of the class focus on Python revisions. On day 3, you start learning about pandas, numpy and matplotlib and get to practice by running a lot of models (both supervised and unsupervised). There is also some introduction to deep learning techniques (neural networks) though there won't be a ton of time to practice it, but at least you'll know what it is. Tim, the instructor is a fantastic teacher - he has a strong handle of the material and takes cues from his class: he will speed up or slow down when it's needed and always make sure everyone in his class is following along. If you're interested in machine learning and have some knowledge of Python, this is the class for you!
Anonymous
Very straightforward. Teacher was very professional and kind with any questions the students had.
Anonymous
Great intro to ML, Thank you Guys!
S.P
Schedule & Enrollment: Python Machine Learning Immersive
NYC or Live Online
Free retake
Setup assistance
Expert instructors
Small classes
Registration closing soon

October 10–16

Tuesday to Monday, 10am–5pm

M

on

T

ue

W

ed

T

hu

F

ri

S

at

S

un

November 27–January 3

Mondays & Wednesdays, 6–9pm

except Dec 25, Jan 1

M

on

T

ue

W

ed

T

hu

F

ri

S

at

S

un

December 13–20

Wednesday to Tuesday, 10am–5pm

M

on

T

ue

W

ed

T

hu

F

ri

S

at

S

un

January 20–February 17

Saturdays, 10am–5pm

M

on

T

ue

W

ed

T

hu

F

ri

S

at

S

un

February 7–14

Wednesday to Tuesday, 10am–5pm

M

on

T

ue

W

ed

T

hu

F

ri

S

at

S

un

February 27–March 28

Tuesdays & Thursdays, 6–9pm

M

on

T

ue

W

ed

T

hu

F

ri

S

at

S

un
Show more
Tuition
As one of our smaller courses, tuition for this course is due in full before the start date. The best way to save on this course is to take it as part of a certificate program.
Full Tuition
$1,895
Due before the class starts
What's Included
30 hours of hands-on instruction
Live, project-based training from experts
Retake for free within 1 year
Verified digital certificate of completion
What's included with my tuition?
A hands-on learning experience working on projects and exercises, which is proven to boost comprehension, retention, and engagement
Expert instructors who are industry professionals and experienced educators that are driven to help you succeed
Top-notch curricula that have been tried and tested over many cohorts and are consistently improved for an optimal learning experience
Supplemental materials to assist both during and after the course - please refer to specific course pages to see what supplemental materials are offered
A 1-year free retake policy which allows students to retake any part of the course or program for free to refresh the materials and gain additional practice
A certificate of completion to verify your accomplishment
Are there any additional fees or expenses?
There are no extra fees or taxes for our courses. The price you see on this page is the maximum you'll pay us.
However, if you plan to take the course live online, you may need to obtain required software. We'll help you get set up with a free trial of paid software prior to the class. Most of our coding classes utilize freely-available open-source software. For most of our design and motion graphics courses, we will help you get set up with a free trial of Adobe Creative Cloud. If you attend the course in-person, we will have a computer already set up for you with all of the required software for no additional cost.
Do you offer any discounts for this course?
We don't currently offer discounts as we do our best to affordably prices our courses.
Take this course as part of a certificate program and save:
Price: $3,995 |

Hours: 114 Hours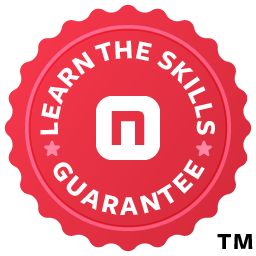 Hands-on training in small groups
Work on projects proven to boost retention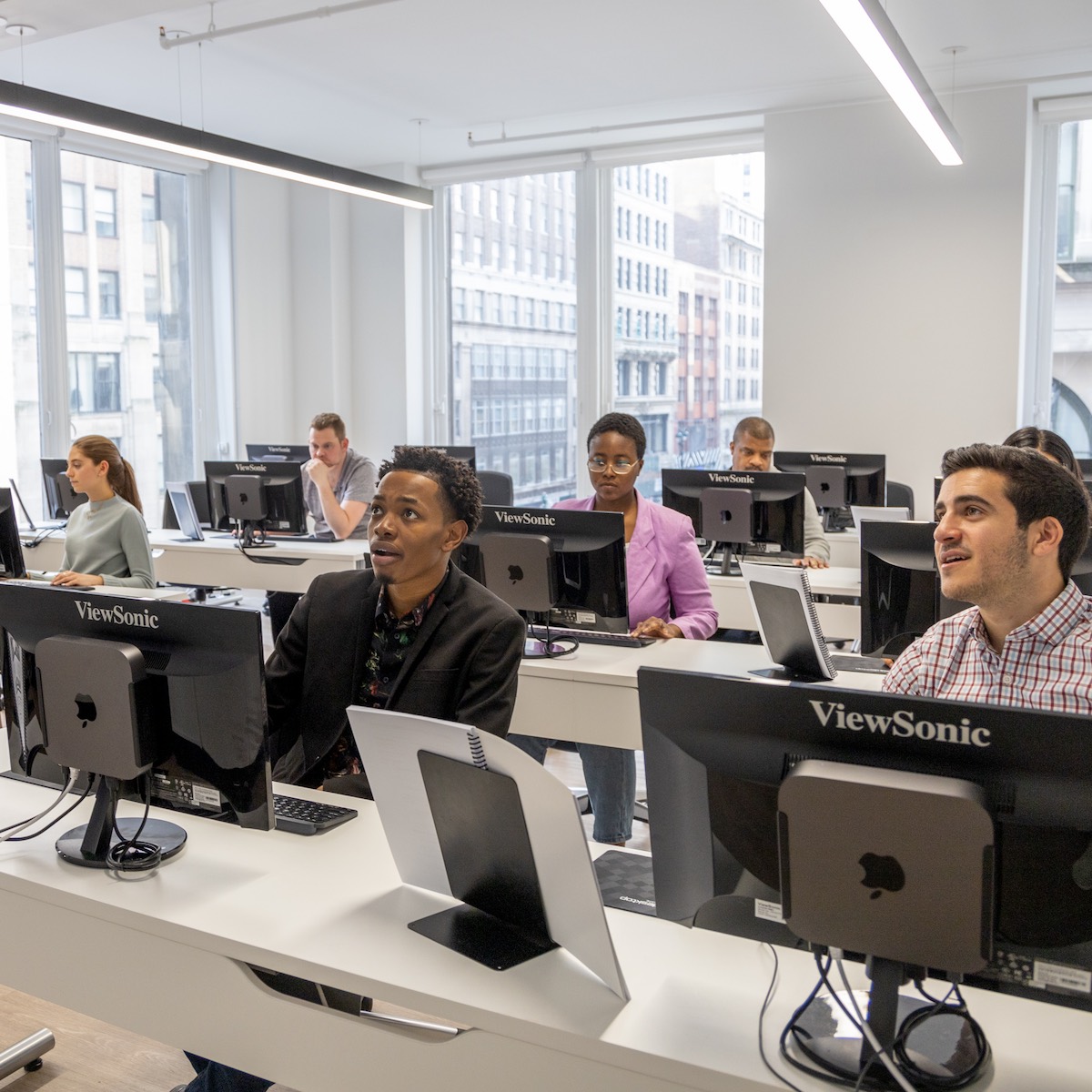 Time-tested curriculum and supporting materials
Refined over many cohorts for an optimal learning experience
I didn't expect to learn much in a 4 session Python course, but Art's teaching style was very fitting for me. As the Chinese proverb states: Tell me, I'll forget. Show me, I'll remember. Involve me, I'll understand.
—James C.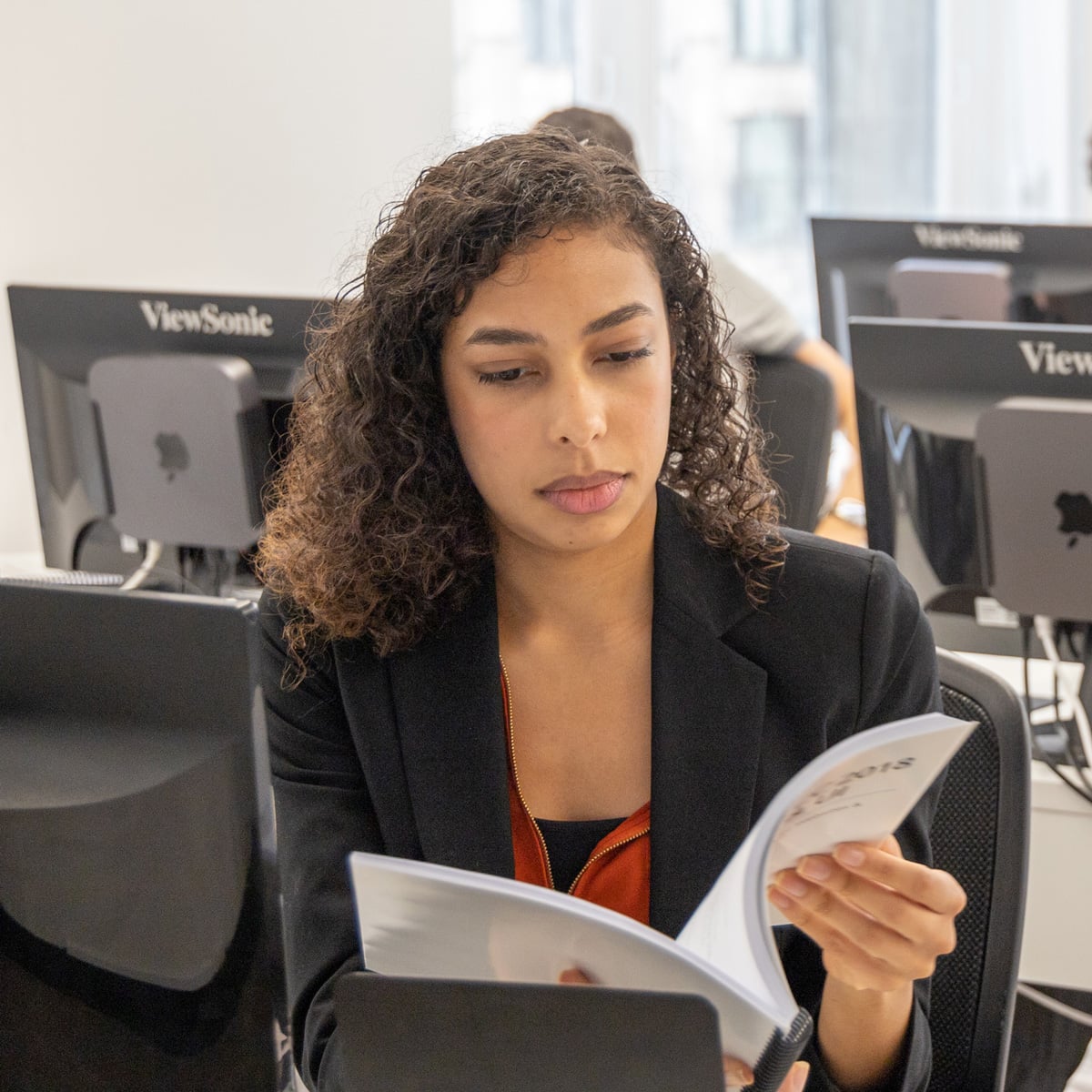 Learn from industry experts with teaching experience
Experienced educators who are driven to help you succeed
Retake the course for free within one year
Refresh the materials and gain additional practice
Interactive Training
Learn in Real-Time with Small Class Sizes
Attend this course in-person in NYC or Live Online via Zoom. Engage with expert instructors, ask questions, and get feedback on your exercises and projects. Switch between live-online and in-person as needed, even after the course has started.
Unlike other providers, these are not mass open-enrollment classes. At Practical Programming, you'll learn in small groups (typically 8-15 students) and receive personalized attention.
On Campus in NYC
185 Madison Ave, NYC
Get face-to-face interaction with an instructor and other students when you learn at our NYC campus. Courses are hands-on with a computer and software provided.
Live, interactive class
Experienced instructor in the room with you
Computer and software provided
Live Online
Remote, from anywhere
Get the same interactivity and access to the instructor as in-person students. There are no extra fees and we'll work with you to ensure your remote setup is perfect.
Live, interactive class
Experienced instructor teaching over Zoom
Remote setup assistance provided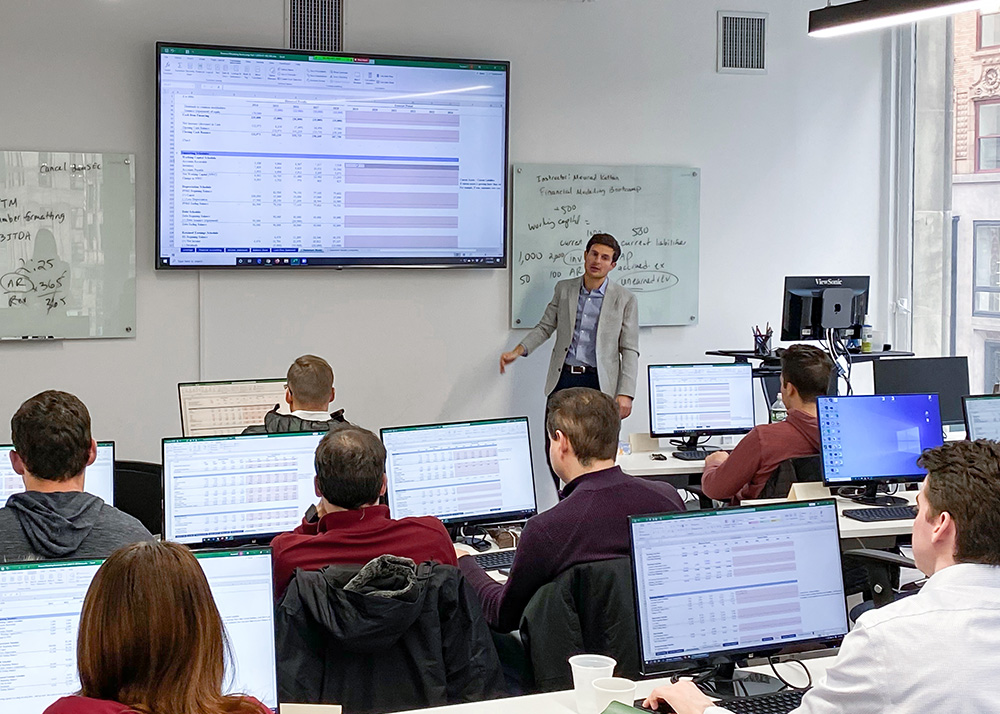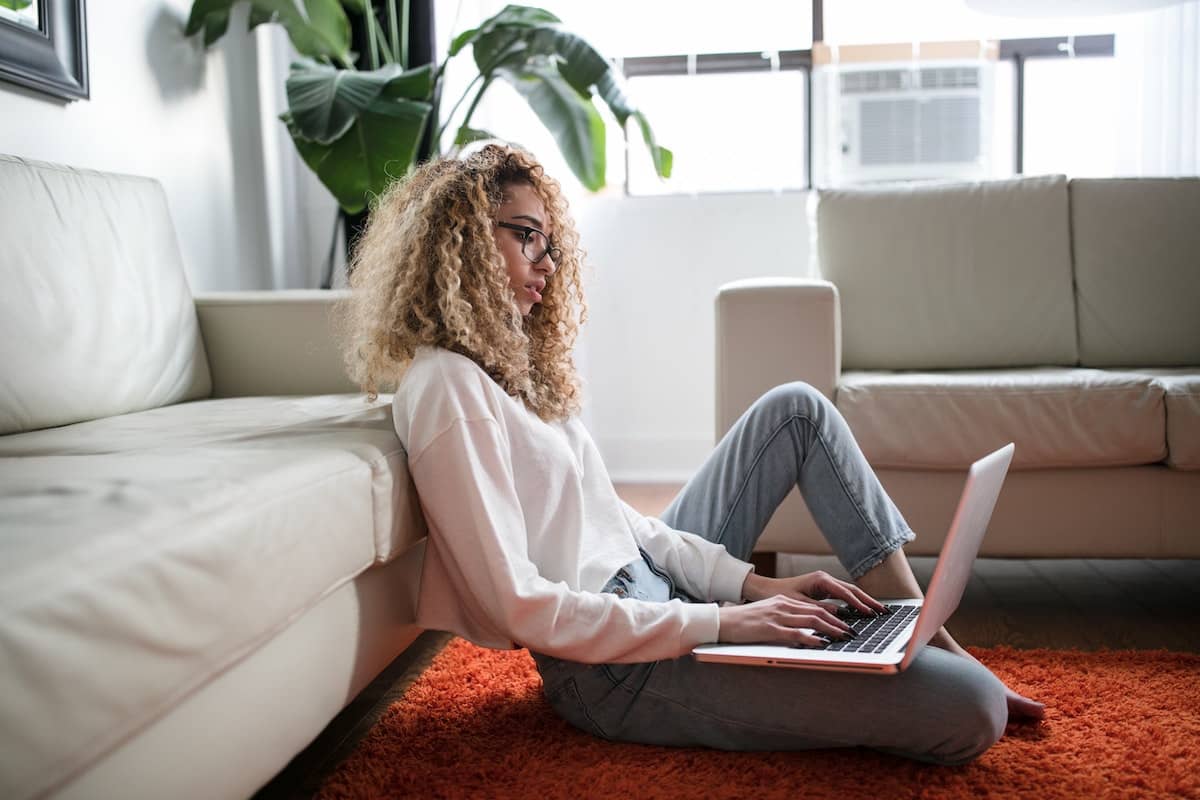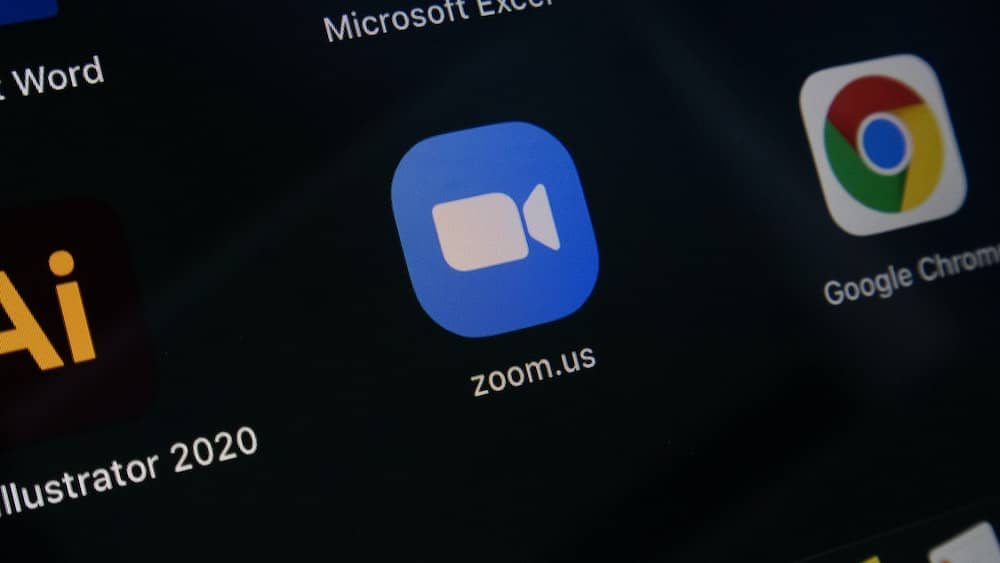 Earn a Certificate of Completion
Upon completion of this course, you'll receive an official certificate testifying to your mastery of the curriculum. We'll send you a link where you can download your certificate, share it online with your friends, post it to your professional network on LinkedIn, and view all your earned certificates. Congratulations on your achievement!
Shareable on
Free Retake & Class Recordings
Missed a session or need a refresher? We have you covered!
Free Retake
We offer a single free retake of the the class within a year.
Class Recordings
You can also access recordings of each session in your student portal within one business day of the session's end. Recordings are available for one month after the session.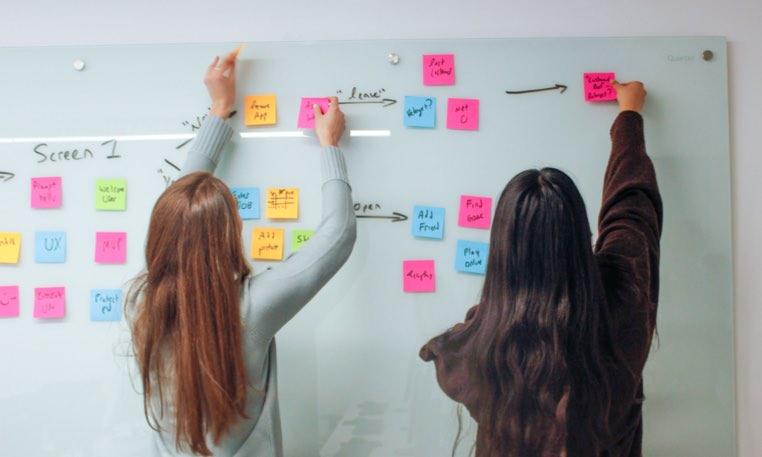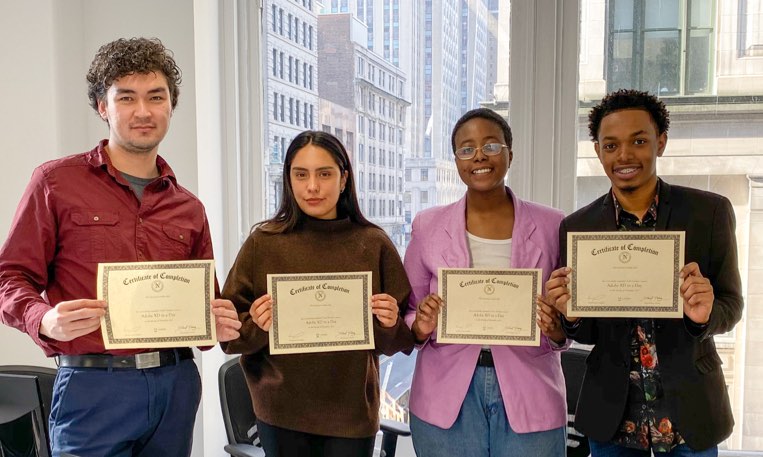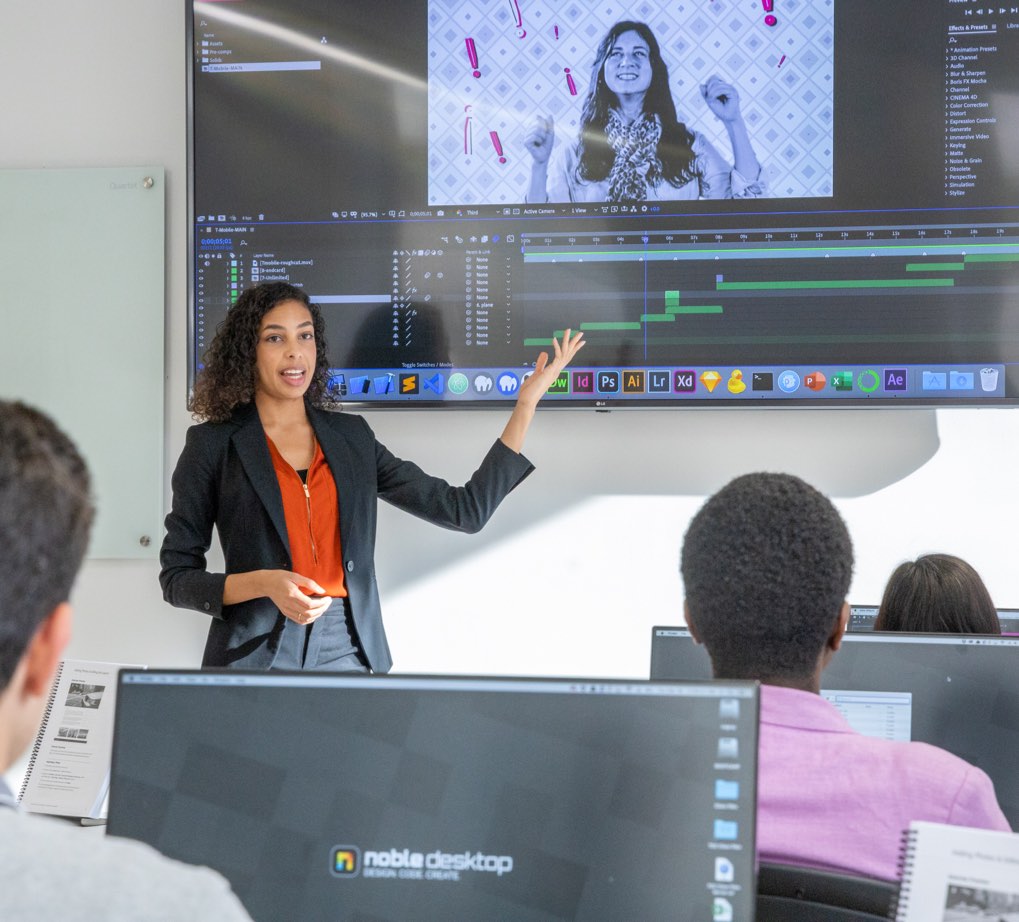 Python Machine Learning Immersive Curriculum
What You'll Learn at a Glance
How to clean and balance your data using the Pandas library
Applying machine learning algorithms such as logistic regression and random forest using the scikit-learn library
Choosing good features to use as input for your algorithms
Properly splitting data into training, test and cross-validation sets
Important theoretical concepts like overfitting, variance and bias
Evaluating the performance of your machine learning models
Course Syllabus
Fundamentals
Basic Regression Analysis
Linear Regression
Mean squared error
Training set vs Test set
Cross validation
Advanced Regression Analysis
Multi-linear regression
Feature engineering
Overfitting
Classification
Logistic Regression
Regression vs Classification
Logistic Regression
Sigmoid function
K-nearest Neighbors
K-nearest neighbors
Model-based vs memory-based
Parametric vs non-parametric
Evaluating performance
Decision Trees
Decision Trees
Decision tree
Interpretability
Bias-variance tradeoff
Random forest
Random forest
Ensemble methods
Hyperparameters
Final Portfolio Project
Frequently Asked Questions
Who is the target audience for this course?
Confident python developers who would like to explore machine learning hands-on
Developers with strong skills in another language, and some background working with data looking to building machine learning models
How is this class structured?
This class is an 18-hour class that starts by teaching forms of regression analysis and moves onto more industry-used algorithms such as k-nearest neighbors, decision trees, and random forest. Additionally, students will learn how to determine the accuracy of a predictive model.
How many students are in a given class?
Noble's typical class ranges from 8-12 students, but we allow up to 20 students to register for our course.
How does this class prepare me for the job market?
The classes will allow students to learn advanced topics in data science used by the most cutting edge companies such as Google, Facebook, and more. These topics will allow students to build, evaluate, and reassess forecasting models on all forms of data.
Is there mandatory work outside of the classroom?
Students are not required to complete any work outside of class. However, we provide students with bonus materials if they would like extra practice.
What tangible skills do students leave with after the class?
Students will leave with the ability to learn how to build a model from start to finish. Students will learn how to clean and balance data, apply a form of learning algorithm on the data, perform a bias test, and finally evaluate the accuracy of your model.
Does this course require any prior knowledge or experience?

This course requires students to be comfortable with Python and its data science libraries (NumPy and Pandas). If a student has not worked in Python before, we require a student to enroll in our Python for Data Science Bootcamp before taking this course.
Do you offer payment plans or student financing for this course?
This course does not qualify for payments plans or student financing. See our Payment Plan FAQ to find related programs that qualify.
Can I take this course online (remote learning)?
You may attend this training virtually (online) at the scheduled time the course is offered (New York, Eastern Time).
How does attending "live online" work?
Students can attend this training remotely through screen sharing software (we use Zoom).
Participants can hear the instruction, ask questions, and even share their screen with the instructor.
For audio you can use your computer's microphone/speakers or call a phone number that we'll provide.
Classes are activity-based and taught by a live instructor, so we strongly encourage students who are local to the area to attend in person!
You will need your own computer and copy of any required software. If you don't have the software, you can usually do a free trial or purchase your own license. If you need assistance, contact us at hello@nobledesktop.com
What happens if I need to miss a session?
You have some options:
You can watch a recording of the session. We will provide any course materials.
If you can't come into the classroom but can still attend remotely, we will provide you with the Zoom login information.
You can use your free retake to make up any missed class time.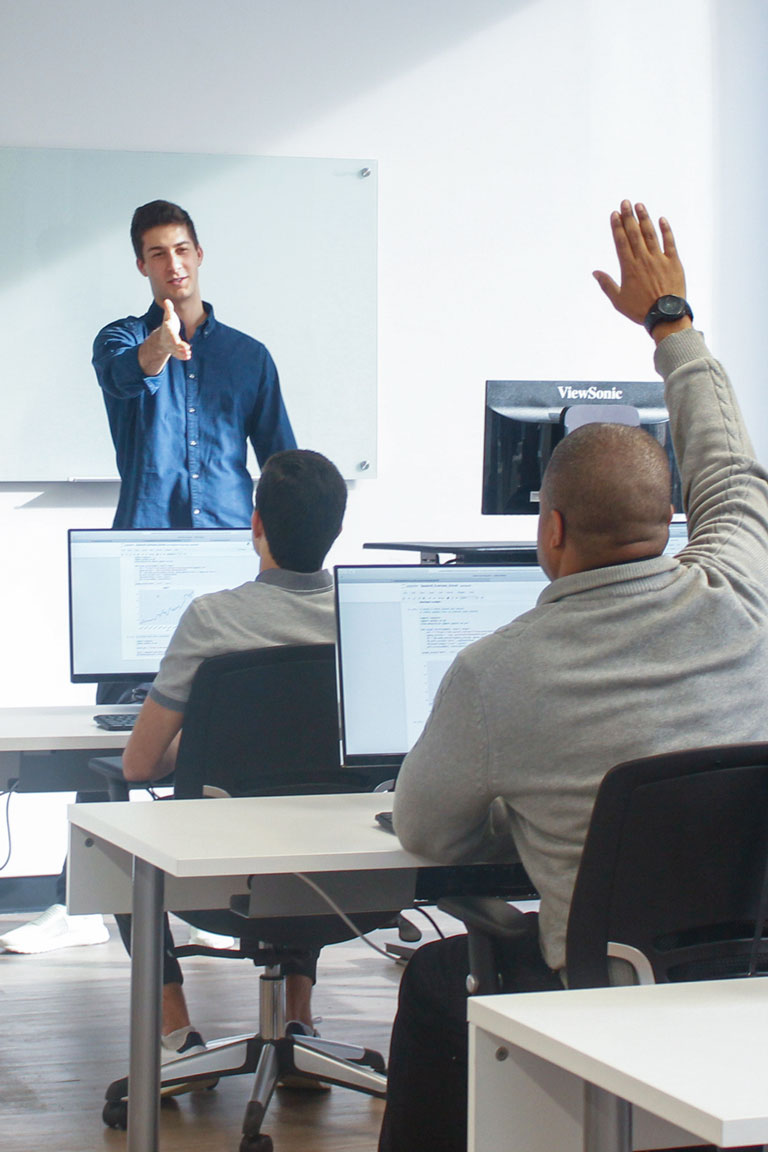 Compare Python Machine Learning Immersive to Similar Courses
Select up to two courses and tap Compare selected courses to view a side-by-side comparison of Python Machine Learning Immersive with your selected courses.
Python for Data Science Immersive

Learn Python and boost your career with data science. You'll learn the world's most popular programming language through real-world dataset analysis. Manipulate data, learn how to make predictions, and gain the foundational skills you need to use Python on the job or start your data science career.

Python Immersive

Learn to code in this beginner hands-on Python programming course. This course is designed to give you a comprehensive understanding of Python programming fundamentals and get you coding on your own. You'll learn how to professionally structure your programs and solve real-world challenges using Object-Oriented Programming. You'll also work on your own coding projects for your portfolio, and learn the common questions asked in a Python job interview.
Corporate & Onsite Machine Learning Training
Purchase group class vouchers at a discount for our regularly-scheduled group classes in NYC, or create a custom training program at your offices.
Private Training
Available onsite at your location
Modern computer labs available at our offices
Customize or choose from our existing courses
Free instructor consultations to finalize content
Group Class Vouchers
Send employees to our group classes
Extensive offerings and flexible scheduling
Simple billing and logistics
Computers and training resources provided
We've trained thousands of companies!
Let us create the perfect program for your team.